The Jewish Women's Circle Presents
LESSON TWO

II - Music

The Pen of the Soul

What is music, and why does it move and inspire us in ways that nothing else can? Music communicated ideas that cannot be put into words, and evokes feelings that defy description; yet these ideas and feeling are even more potent than our rational thoughts and emotions. Unlocking the secret of music enables us to access that well of transcendent wisdom we each possess in the depth of our souls.
Tuesday, January 12
7:30 p.m.
LOCATION:
Chabad of Charlotte County

FEE:

Course Sponsor:

$18, Entire Course: $100

$180

CONTACT:
941-258-0188
www.chabadofcharlottecounty.com
UPCOMING CLASSES



III - Literature
The Art of Storytelling




IV - Dance
Movement and Relationship




V - Fashion Design
Interface and Engagement
Music the Pen of the Soul
After an amazing first class, I'm even more excited about our upcoming class, Music, the pen of the soul. Come Join us as we relax, rejuvenate and enjoy a delightful evening with women.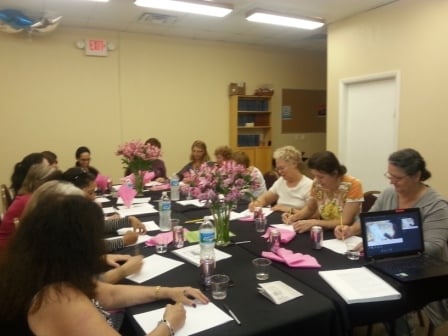 Save the date for the upcoming lesson in our series:
Tuesday, Jan 12 7:30 PM
Rsvp here with an option to pay in advance
Thank you,
Sheina
Reminder if you would to order a student book that includes the whole course in one - the cost is $15 please let me know as soon as possible so I can have the order in on time for our next class
Chabad of Charlotte County 204 E Mckenzie St Unti B, Punta Gorda fl 33950
www.ChabadofCharlotteCounty.com
Rosh Chodesh Society is a program of the Rohr Jewish Learning Institute www.myjli.com